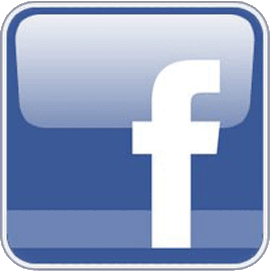 PRAISE
The Moment of Truth is just a really good story — fast-paced, suspenseful, authentic and inspiring, beautifully told and full of memorable characters.
Huffington Post
An enjoyable read for those interested in the life of a woman determined to succeed in a man's world.
Library Journal
​
McNicholl's moving novel, rich in emotion and written with style and precision (the bullfighting scenes have the crisp clarity of Hemingway), strikes a fine balance between love story and historical adventure. Though he sets the book in another place and time and evokes both vividly, McNicholl uses the sensibilities of his heroine to give the story a very modern-seeming immediacy. This pairs well with Malcolm Brooks' Painted Horses."
Booklist
Damian McNicholl is a natural storyteller, every detail, every twist, brilliantly deployed to keep you riveted to this tale of bullfighting, mid-century feminist dilemmas, romantic love, and power struggles of every kind. What a complete, compelling world..."
Robin Black, Author of Life Drawing
"
The Moment of Truth is the best book I've read on bullfighting in a long time. Damian McNicholl tells this story with consummate ease and compelling imagery. A book for aficionados and for those who want to feel what it's like to be a woman competing in the very masculine world of corrida."
John Hemingway, writer, journalist and aficionado
Through spare and touching prose, Damian McNicholl draws us into an arena inspired by history and transformed by imagination into a startlingly relevant story that will spark recognition for anyone whose passion and ambition has been challenged at every turn....an achievement worthy of resounding applause.
Affinity Konar, author of Mischling, a New York Times Notable Book
​
Life, death, love and bullfighting converge in McNicholl's shatteringly original novel about a young female art student struggling to be the first American matador in 1950's Mexico. So vivid...so smartly written...
Caroline Leavitt, author of Cruel Beautiful World and the New York Times Bestsellers Pictures of You and Is This Tomorrow
​
Damian McNicholl's stunning novel unflinchingly tracks the journey of following one's dream...vibrant cast of characters and evocative prose...By turns exhilarating and heartbreaking...
Sarah-Jane Stratford, bestselling author of Radio Girls
Inspired by true events, a young woman way ahead of the 1950s era takes charge of her career in McNicholl beautifully rendered, elegant and exhilarating novel.
Joan Schweighardt, author of The Accidental Art Thief
​
​
Now available in Paperback